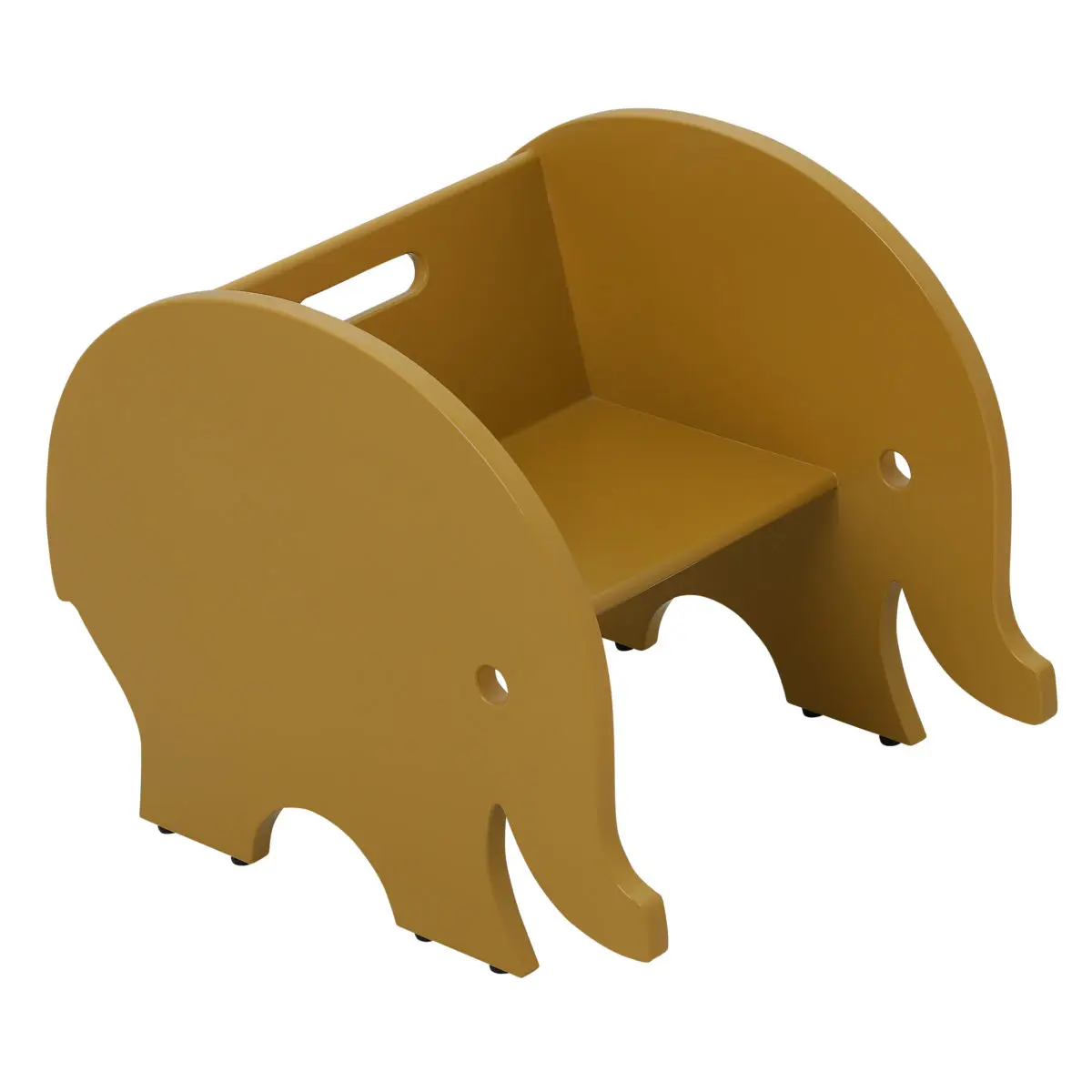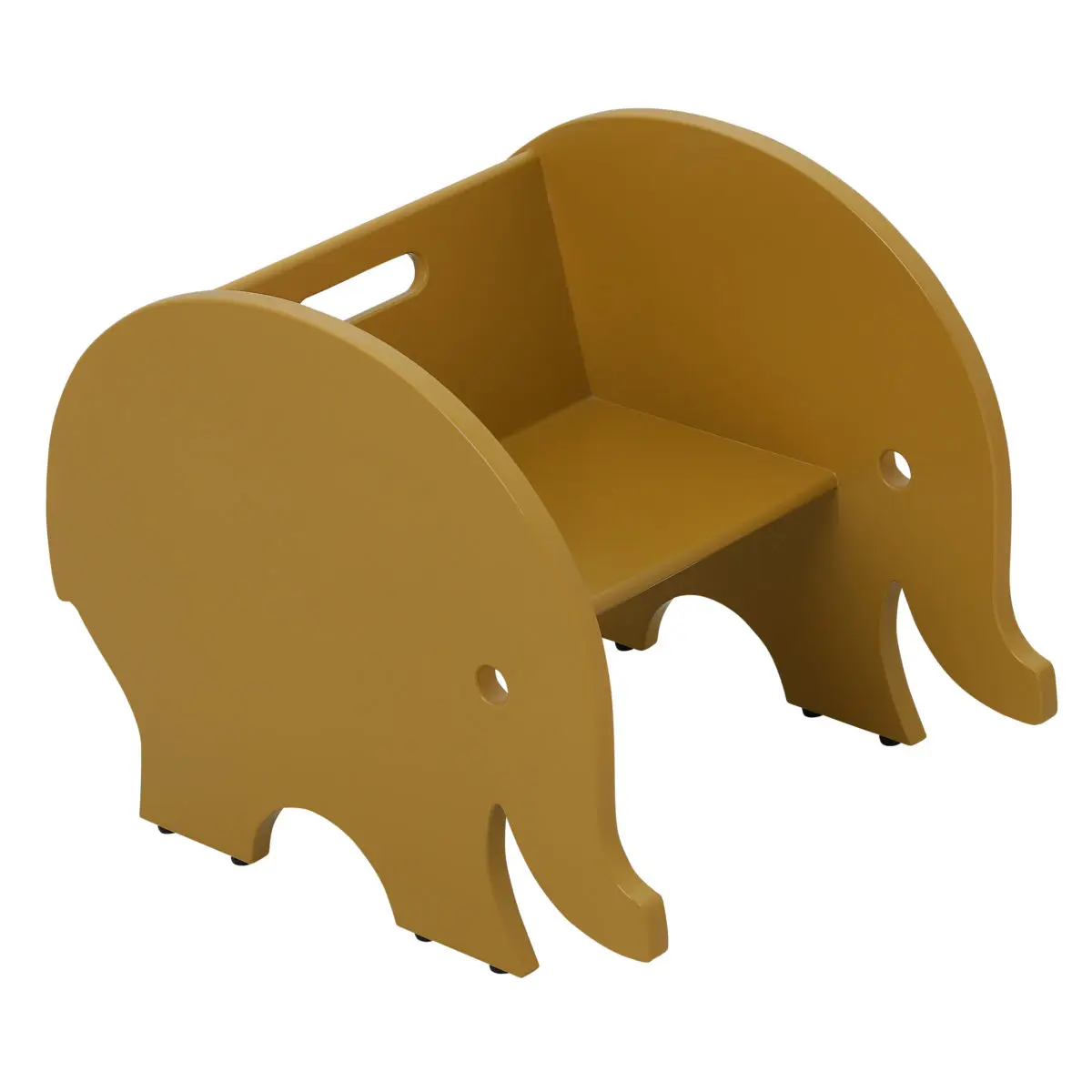 WE ARE BITTEKleinkinderstuhl, Autumn Yellow
175,00 €
Vorrätig
Lieferzeit: 3-5 Werktage
Der Eskild Kleinkinderstuhl ist der perfekte Stuhl für Kinder im Alter von 1-4 Jahren und kann mit jedem der Esther-Kissen passend zu Deinem  Zuhause gestylt werden.
| | |
| --- | --- |
| Farbe | Autumn Yellow |
| Material | Bemaltes MDF. Die Farbe ist wasserbasiert und ungiftig. |
| Herstellungsland | Made in Europa |
| Altersempfehlung | Ab 1 Jahr |
Beschreibung
Eskild bezieht sich auf den Namen eines geliebten Familienmitglieds, das die Originalversion dieses Stuhls hergestellt hat. Der Stuhl ist jetzt mit einem zeitgenössischen Design aktualisiert, aber immer noch mit klaren Bezügen zum Original. Der Stuhl wurde in Dänemark entworfen und spricht sowohl Kinder als auch deren Eltern wegen seines spielerischen und zugleich ästhetischen Designs an.
ABMESSUNGEN:
Breite: 35 cm x Tiefe: 47,5 x Höhe: 37 cm
Sitzhöhe: 17 cm
SICHERHEIT:
Der Eskild Toddler Chair ist geprüft und erfüllt die Anforderungen der prEN 17191:2017 (Kindermöbel – Sicherheitsanforderungen).
Der Lack ist geprüft und erfüllt die Anforderungen der EN 71-3:2013 + A3:2018 (Sicherheit von Spielzeug – Migration bestimmter Elemente).
PFLEGEHINWEISE:
Mit einem sauberen, feuchten Tuch abwischen. Vermeiden Sie Reiben.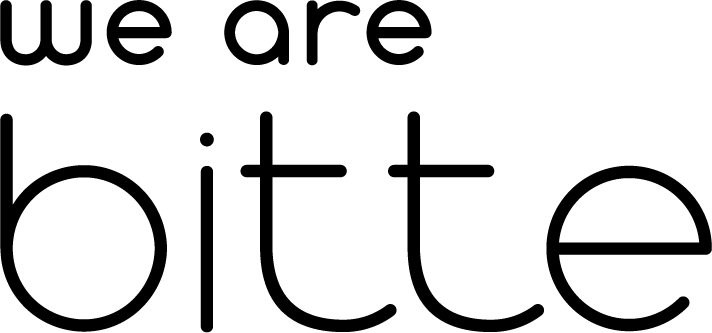 Traverbanevej 10, 2920 Charlottenlund,
VAT ID: CVR-Nr.: 38926152
Versandbedingungen
Shipping within Germany
We ship with GLS
Parcels up to 3KG = € 10
Parcels up to 10KG = € 12
Rückgaberecht
RETURNING ANY ITEM OR AN ENTIRE ORDER
RETURNS WITHIN GERMANY
We hope that you are satisfied with your order.
If this is not the case, you can easily return your purchased items (including reduced items) within 14 days of delivery
STEP 1
Log in to "
My Account
" and select "Orders" in the menu.
STEP 2
Select "Refund" for the order from which you want to return something.
STEP 3
Choose whether you want to return the entire order or only certain items. 
STEP 4
We will contact you to coordinate the next steps.
STEP 5
Hand in the package at a branch of the shipping service provider.
STEP 6
As soon as we have received the package, you will receive a confirmation.
STEP 7
After checking the return, we will refund you the amount in the same way as you paid. 
GUIDELINES FOR RETURNS
DISCLAIMER
If you want to revoke your contractual declaration, you have the following two options:
1. DECLARATION OF CANCELLATION BY RETURNS
Your
declaration of
cancellation is made within 14 days of delivery simply by sending the goods back.
2. NOTICE OF REVOCATION IN WRITING OR TELEPHONE
Your declaration of revocation is made in writing within 14 days of delivery, e.g. by email, fax, post or by telephone to us.
We recommend that you use our sample form for this.
Then please return the goods to us within 14 days.
RETURN POLICY
• The right of return only applies to unworn, unwashed and faultless articles from which the labels have not been removed.
• Return shipping costs are borne by the buyer.
REFUND OF THE PURCHASE PRICE
After we have received your return, we will inform you by email about the credit to be issued.
The refund will be made immediately.
Please note: 
• Refunds will be made using the same payment method as the purchase
• Refunds will be made in the same currency as the purchase 
• If the return was bought with a voucher, a new voucher will be issued
• The time of the payment reimbursement depends on the respective payment method or credit card
More information can be found in our terms and conditions.
For additional information or further questions, please contact our customer service.
CALL US or WRITE TO US
[email protected].
You can find our business hours and our contact details in our vendor information.